Your choice...


GLOBAL BARTENDER Minibar Services provide a unique way to improve productivity and profit. All the feedback we get from the industry shows that hotels don't want to be burdened with yet another computerized system that requires new skills, special training and continuos updating. So we created a unique new service any hotel can hook up to and with options to suit all types of budgets.



Multiple options...


First and foremost we provide a subscription based service. Our customers simply pay a one-time hook-up fee and then subscribe to the reports they want to receive. We offer various subscription options, including ones with no major capital investment. So once a hotel or chain is set up it can start to reap the benefits of streamline minibar operations the very next day.



No sharing profits...


There's no need to enter into any leasing or profit sharing agreement to be able to use the GLOBAL BARTENDER Minibar Services. You get to reap all the benefits of improved efficiency, better motivation, better merchandizing, greater savings and enhanced revenue capture with just a simple subscription.


No upheaval...


Our one-off hook-up fee includes not only doing a site survey and preparing a detailed proposal, but also our doing the complete configuration of the Automatic Report Generator. The size of the one-off fee depends on the type and duration of the subscription, the availability of rooms, the number and type of minibars you have, the topography of your building(s), your location and how easily your infrastructure will allow your minibars to be connected to the Internet using our MinibarMate monitoring system.



Do it yourself...


If you prefer, your Technical Department can easily install the MinibarMates. They come pre-configured and simply need to be plugged in.



No risk...


The actual subscription fee for the daily reports - billed in advance each quarter - will depend on the type and number of reports requested. Typically the price is just a few cents per day per minibar. Should there ever be a delivery delay for a report, under our "On-time" guarantee you will only pay for reports delivered on-time - so there's no risk you should ever pay for something you didn't get.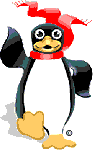 Contact us today